11nov7:30 pm8:30 pmSan Gabriel Chapter MeetingSurgery
Event Details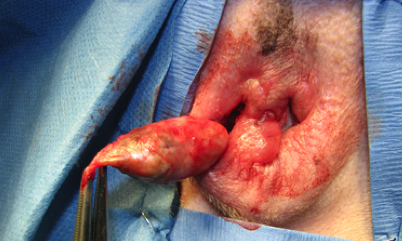 A Practical Surgical Seminar: Covering a number of surgical topics from airways to anal glands and elbows to stifles.
Approved for 1 hour California Statutory CE
Speaker: Tony Cambridge, BVMS, DACVS
Dr. Cambridge was awarded Diplomate status of both the American College (ACVS) and European College of Veterinary Surgeons (ECVS) in 2001. Dr. Cambridge's talents and skills are divided into two areas. In orthopedics he has gained considerable expertise in the fields of joint reconstruction including non-cemented total hip replacement, cruciate ligament injury treatment utilizing TPLO and TTA procedures and orthopedic trauma management. In soft tissue surgery, Dr. Cambridge has developed extensive experience in surgical oncology, including thoracic, abdominal and oral reconstructive procedures. He has a special interest in the surgical management of portosystemic shunts and minimally invasive laparoscopic and thorascopic surgical procedures. His research and publications were based in peri-operative pain management and neurosurgery.
Organizer
Dr. Karryssa Fendersonksfenderson@ucdavis.edu